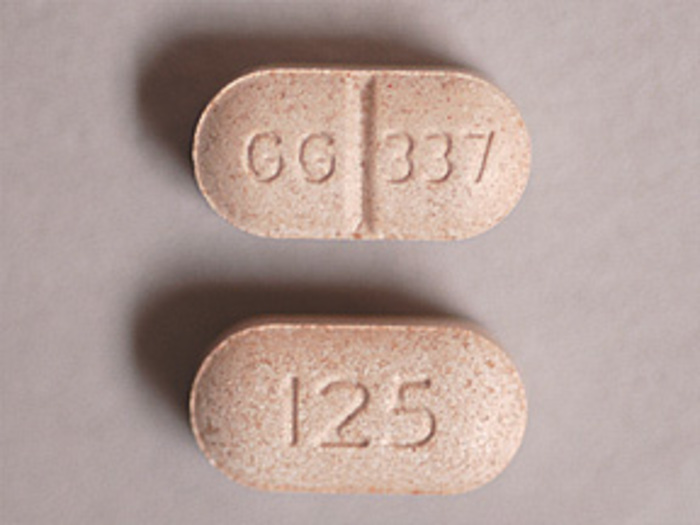 Levothyroxine (Levothroid)
Generic Levothroid | Requires Prescription
Levothyroxine is used to treat hypothyroidism. It is also used with surgery and radioactive iodine therapy to treat thyroid cancer.
Qwark price promise
Qwark is committed to lowering your prescription prices. We will always recommend the best price we can find. If you find a lower price on an identical, in-stock product, tell us and we'll match it.
1 Select the form, strength, and count
2 Add to cart and checkout
3 Add your prescription or let Qwark handle the transfer
4 Track your order
Need help?
Our patient support team is available Monday through Friday 8AM - 6PM PST, and Saturday 9AM - 12PM PST.
About Levothyroxine (Levothroid)
How to use
Levothyroxine comes as a tablet and a capsule to take by mouth. It usually is taken once a day on an empty stomach, 30 minutes to 1 hour before breakfast. Follow the directions on your prescription label carefully, and ask your doctor or pharmacist to explain any part you do not understand. Take levothyroxine exactly as directed. Do not take more or less of it or take it more often than prescribed by your doctor.Swallow capsules whole; do not chew or crush them. Do not remove the capsule from the package until you are ready to take it.Take the tablets with a full glass of water as they may get stuck in your throat or cause choking or gagging.If you are giving levothyroxine to an infant, child, or adult who cannot swallow the tablet, crush and mix it in 1 to 2 teaspoons (5 to 10 mL) of water. Only mix the crushed tablets with water; do not mix it with food or soybean infant formula. Give this mixture by spoon or dropper right away. Do not store it for later use.Your doctor will probably start you on a low dose of levothyroxine and gradually increase your dose.Levothyroxine controls hypothyroidism but does not cure it. It may take several weeks before you notice a change in your symptoms. Continue to take levothyroxine even if you feel well. Do not stop taking levothyroxine without talking to your doctor.
Why prescribed
Levothyroxine is used to treat hypothyroidism (condition where the thyroid gland does not produce enough thyroid hormone). It is also used with surgery and radioactive iodine therapy to treat thyroid cancer. Levothyroxine is in a class of medications called hormones. It works by replacing thyroid hormone that is normally produced by the body.Without thyroid hormone, your body cannot function properly, which may result in poor growth, slow speech, lack of energy, excessive tiredness, constipation, weight gain, hair loss, dry, thick skin, increased sensitivity to cold, joint and muscle pain, heavy or irregular menstrual periods, and depression. When taken correctly, levothyroxine reverses these symptoms.
Other uses
This medication may be prescribed for other uses; ask your doctor or pharmacist for more information.
Precautions to follow
Before taking levothyroxine,tell your doctor and pharmacist if you are allergic to levothyroxine, thyroid hormone, any other medications, or any of the ingredients in levothyroxine tablets or capsules. Ask your pharmacist for a list of the ingredients.tell your doctor and pharmacist what prescription and nonprescription medications, vitamins, nutritional supplements, and herbal products you are taking or plan to take. Be sure to mention any of the following or those listed in the IMPORTANT WARNING section: amiodarone (Nexterone, Pacerone); androgens such as nandrolone and testosterone (Androderm); certain antacids containing aluminum or magnesium (Maalox, Mylanta, others); anticoagulants ('blood thinners') such as heparin or warfarin (Coumadin, Jantoven); beta-blockers such as metoprolol (Lopressor), propranolol (Inderal, Innopran), or timolol; medications for cancer such as asparaginase, fluorouracil, and mitotane (Lysodren); carbamazepine (Carbatrol, Equetro, Tegretol, or Teril); clofibrate (Atromid); corticosteroids such as dexamethasone; medications for cough and cold symptoms or for weight loss; digoxin (Lanoxin); medications containing estrogen such as hormone replacement therapy or hormonal contraceptives (birth control pills, patches, rings, implants, or injections); furosemide (Lasix); insulin or other medications to treat diabetes; maprotiline; mefenamic acid (Ponstel); methadone (Methadose); niacin; orlistat (Alli, Xenical); phenobarbital; phenytoin (Dilantin, Phenytek); proton pump inhibitors such as esomeprazole (Nexium), lansoprazole (Prevacid), and omeprazole (Prilosec); rifampin (Rifater, Rifamate, Rifadin); sertraline (Zoloft); simethicone (Phazyme, Gas X); sucralfate (Carafate); tamoxifen (Soltamox); tyrosine kinase inhibitors such as cabozantinib (Cometriq) or imatinib (Gleevac); and tricyclic antidepressants such as amitriptyline (Elavil). Many other medications may also interact with levothyroxine, so be sure to tell your doctor about all the medications you are taking, even those that do not appear on this list. Your doctor may need to change the doses of your medications or monitor you carefully for side effects.if you take calcium carbonate (Tums) or ferrous sulfate (iron supplement), take it at least 4 hours before or 4 hours after you take levothyroxine. If you take cholestyramine (Prevalite), colesevelam (Welchol), colestipol (Colestid), sevelamer (Renvela, Renagel), or sodium polystyrene sulfonate (Kayexalate), take it at least 4 hours after you take levothyroxine.tell your doctor if you have adrenal insufficiency (condition in which the adrenal glands do not produce enough of certain hormones needed for important body functions). Your doctor may tell you not to take levothyroxine.tell your doctor if you have recently received radiation therapy or if you have or have ever had diabetes; hardening of the arteries (atherosclerosis); bleeding problems or anemia; porphyria (condition in which abnormal substances build up in the blood and cause problems with the skin or nervous system); osteoporosis (a condition in which the bones become thin and weak and break easily); pituitary gland (a small gland in the brain) disorders; any condition that makes it difficult for you to swallow; or kidney, heart, or liver disease.tell your doctor if you are pregnant, plan to become pregnant or are breastfeeding. If you become pregnant while taking levothyroxine, call your doctor.if you have surgery, including dental surgery, tell the doctor or dentist that you are taking levothyroxine.
Special dietary restrictions
Some foods and beverages, particularly those that contain soybeans, walnuts, and dietary fiber, may affect how levothyroxine works for you. Talk to your doctor before eating or drinking these foods.Talk to your doctor about eating grapefruit and drinking grapefruit juice while taking this medication.
If forget a dose
Take the missed dose as soon as you remember it. However, if it is almost time for the next dose, skip the missed dose and continue your regular dosing schedule. Do not take a double dose to make up for a missed one.
Side effects
Levothyroxine may cause side effects. Tell your doctor if any of these symptoms are severe or do not go away: weight gain or lossheadachevomitingdiarrheachanges in appetitefeverchanges in menstrual cyclesensitivity to heathair lossjoint painleg crampsSome side effects can be serious. If you experience either of the following symptoms or those listed in the IMPORTANT WARNING section, call your doctor immediately or get emergency medical treatment: shortness of breath, wheezing, hives, itching, rash, flushing, stomach pain, nausea, or swelling of hands, feet, ankles, or lower legsIf you experience a serious side effect, you or your doctor may send a report to the Food and Drug Administration's (FDA) MedWatch Adverse Event Reporting program online (http://www.fda.gov/Safety/MedWatch) or by phone (1-800-332-1088).
Storage and disposal
Keep this medication in the container it came in, tightly closed, and out of reach of children. Store it at room temperature and away from excess heat and moisture (not in the bathroom).It is important to keep all medication out of sight and reach of children as many containers (such as weekly pill minders and those for eye drops, creams, patches, and inhalers) are not child-resistant and young children can open them easily. To protect young children from poisoning, always lock safety caps and immediately place the medication in a safe location – one that is up and away and out of their sight and reach. http://www.upandaway.orgUnneeded medications should be disposed of in special ways to ensure that pets, children, and other people cannot consume them. However, you should not flush this medication down the toilet. Instead, the best way to dispose of your medication is through a medicine take-back program. Talk to your pharmacist or contact your local garbage/recycling department to learn about take-back programs in your community. See the FDA's Safe Disposal of Medicines website (http://goo.gl/c4Rm4p) for more information if you do not have access to a take-back program.
Emergency case
In case of overdose, call the poison control helpline at 1-800-222-1222. Information is also available online at https://www.poisonhelp.org/help. If the victim has collapsed, had a seizure, has trouble breathing, or can't be awakened, immediately call emergency services at 911.Symptoms of overdose may include the following: chest painrapid or irregular heartbeat or pulseuncontrollable shaking of a part of the bodynervousnessanxietyirritabilitydifficulty falling asleep or staying asleepshortness of breathexcessive sweatingconfusionloss of consciousnessseizure
Other information
Keep all appointments with your doctor and the laboratory. Your doctor will order certain lab tests to check your response to levothyroxine.Learn the brand name and generic name of your medication. Do not switch brands without talking to your doctor or pharmacist, as each brand of levothyroxine contains a slightly different amount of medication.Do not let anyone else take your medication. Ask your pharmacist any questions you have about refilling your prescription.It is important for you to keep a written list of all of the prescription and nonprescription (over-the-counter) medicines you are taking, as well as any products such as vitamins, minerals, or other dietary supplements. You should bring this list with you each time you visit a doctor or if you are admitted to a hospital. It is also important information to carry with you in case of emergencies.