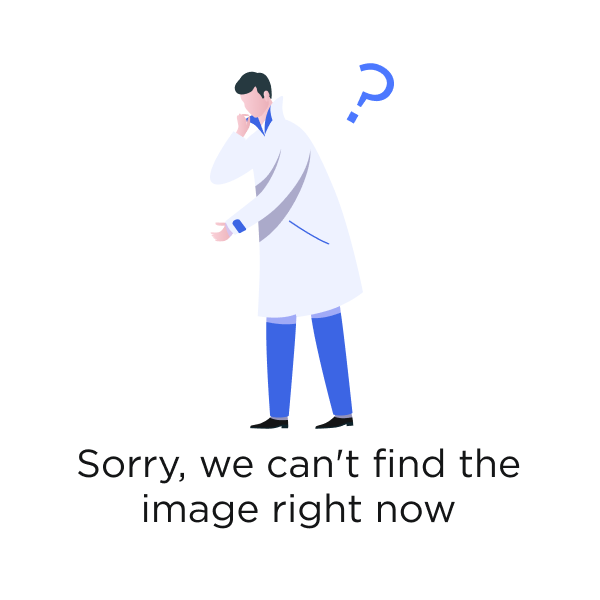 Atomoxetine Hcl
Qwark price promise
Qwark is committed to lowering your prescription prices. We will always recommend the best price we can find. If you find a lower price on an identical, in-stock product, tell us and we'll match it.
Need help?
Our patient support team is available Monday through Friday 8AM - 6PM PST, and Saturday 9AM - 12PM PST.
What Is Atomoxetine Hcl?
Atomoxetine HCl, commonly sold under the brand name Strattera, is a non-stimulant medication used in the treatment of attention-deficit hyperactivity disorder (ADHD) in both children and adults. Unlike stimulant medications, such as amphetamine-dextroamphetamine, atomoxetine HCl does not affect the levels of certain neurotransmitters in the brain. Instead, it works by selectively inhibiting the reuptake of norepinephrine, a chemical messenger involved in regulating attention and impulse control. This medication is typically prescribed to individuals with ADHD who may not tolerate or respond well to stimulant medications. It may also be used as an alternative treatment for those with comorbid conditions, such as anxiety disorders or substance abuse issues. Atomoxetine HCl is available in capsule form and is usually taken once daily. It may take several weeks of consistent use to experience the full therapeutic effects. Common side effects may include gastrointestinal issues, decreased appetite, dizziness, and fatigue, although these symptoms tend to be mild and transient. Due to its potential to increase the risk of suicidal thoughts in some patients, particularly adolescents and young adults, close monitoring and regular communication with a healthcare provider is essential during the use of atomoxetine HCl. It is crucial to follow the prescribed dosage and not to adjust or discontinue the medication without medical guidance.
How to use Atomoxetine Hcl?
To use Atomoxetine Hcl effectively, it is important to follow the instructions provided by your doctor or pharmacist. Here are some general guidelines on how to use this non-stimulant medication for ADHD: 1. Dosage: Take Atomoxetine Hcl exactly as prescribed by your healthcare professional. The dosage will be determined based on factors such as your age, weight, and the severity of your ADHD symptoms. 2. Timing: Atomoxetine Hcl is usually taken once or twice a day, with or without food. Follow the prescribed schedule and try to take it at the same time(s) each day to maintain consistent levels of the medication in your system. 3. Swallowing: Swallow the capsule whole with a glass of water. Do not crush, chew, or open the capsule, as this may affect the drug's efficacy. 4. Patience is key: Atomoxetine Hcl may take several weeks to start showing noticeable improvements in ADHD symptoms. Be patient and continue taking it as directed by your doctor, even if you do not see immediate results. 5. Consultation: Regularly consult with your healthcare provider to monitor your progress and discuss any concerns or side effects you may be experiencing. They may need to adjust the dosage or consider alternative treatment options if necessary. 6. Do not abruptly stop: If you decide to discontinue the use of Atomoxetine Hcl, do not stop taking it suddenly without consulting your doctor. They will provide guidance on how to gradually taper off the medication to minimize any potential withdrawal effects. Remember, every individual's response to medication can vary, so it's crucial to communicate openly with your healthcare provider throughout the treatment process.
Atomoxetine HCl, commonly known as Strattera, is a non-stimulant medication that is prescribed to treat attention-deficit hyperactivity disorder (ADHD) in children, adolescents, and adults. Unlike stimulant medications, it does not contain amphetamines or other similar substances. There are several important warnings associated with the use of Atomoxetine HCl: 1. Suicidal Thoughts: The use of Atomoxetine HCl has been associated with an increased risk of suicidal thoughts in children and adolescents. It is crucial to closely monitor patients, especially during the initial weeks of treatment or when there is a change in dosage. 2. Hepatotoxicity: Rare cases of severe liver damage, including liver failure, have been reported in patients taking Atomoxetine HCl. Signs of liver problems such as dark urine, jaundice, itching, or upper abdominal pain should be promptly reported to a healthcare professional. 3. Cardiovascular Risks: Atomoxetine HCl may increase heart rate and blood pressure. It is important to evaluate patients for underlying cardiovascular conditions before starting treatment and monitor blood pressure and heart rate throughout the treatment period. 4. Allergic Reactions: Serious allergic reactions, including anaphylaxis, have been reported with Atomoxetine HCl. Any signs of an allergic reaction, such as rash, hives, swelling, or difficulty breathing, should be immediately reported to a healthcare professional. 5. Psychiatric Side Effects: Atomoxetine HCl may lead to new or worsening psychiatric symptoms, including agitation, anxiety, mood swings, and suicidal thoughts. Patients should be closely monitored for any changes in behavior or mood. It is crucial to follow the prescribed dosage and take Atomoxetine HCl as directed by a healthcare professional. Any concerns or side effects should be reported to a healthcare provider promptly.
Before taking Atomoxetine Hcl, it is important to be aware of certain warnings and precautions. Firstly, inform your healthcare provider if you have any medical conditions, especially if you have a history of heart problems, high blood pressure, liver disease, or urinary problems. Atomoxetine Hcl can affect these conditions or interact with certain medications, so it is crucial to disclose your complete medical history. Additionally, Atomoxetine Hcl may increase the risk of suicidal thoughts, especially in children and adolescents. Therefore, it is essential to closely monitor any changes in mood, behavior, or worsening of depression during treatment with this medication. Report any concerning symptoms to your healthcare provider immediately. Atomoxetine Hcl can also cause an increase in blood pressure and heart rate. Regular monitoring of blood pressure and heart rate is important, especially in patients with pre-existing heart conditions. Furthermore, be cautious when using Atomoxetine Hcl alongside other medications, including but not limited to MAO inhibitors, certain antidepressants, and drugs that affect liver enzymes. These combinations can lead to serious drug interactions, so inform your healthcare provider about all the medications you are currently taking. Lastly, this medication may cause dizziness or drowsiness. Use caution when driving or operating machinery until you know how Atomoxetine Hcl affects you. Always follow your healthcare provider's instructions and never change the dosage or stop taking Atomoxetine Hcl without consulting them first.
Atomoxetine HCl, commonly known as Strattera, is a non-stimulant medication that is prescribed to individuals with attention-deficit hyperactivity disorder (ADHD). While it can effectively manage ADHD symptoms, it is important to be aware of the potential side effects associated with this medication. Common side effects of atomoxetine HCl include: 1. Nausea and vomiting 2. Upset stomach 3. Decreased appetite 4. Dizziness or lightheadedness 5. Fatigue or tiredness 6. Insomnia or sleep disturbances 7. Dry mouth 8. Irritability or mood swings 9. Increased sweating More serious side effects may occur, although they are relatively rare. These include: 1. Suicidal thoughts or behavior (particularly in children and adolescents) 2. Liver problems (such as jaundice, dark urine, or abdominal pain) 3. Allergic reactions (including rash, itching, swelling, or difficulty breathing) 4. Heart-related problems (such as increased blood pressure, heart rate, or palpitations) It is essential to discuss any side effects experienced with a healthcare professional. They can provide guidance and adjust the medication as necessary to manage side effects effectively.
The active ingredient in Atomoxetine Hcl is atomoxetine hydrochloride. It is a selective norepinephrine reuptake inhibitor (SNRI). Atomoxetine Hcl is commonly prescribed as a non-stimulant alternative for the treatment of attention-deficit hyperactivity disorder (ADHD) in both children and adults. Unlike stimulant medications, Atomoxetine Hcl works by increasing the levels of norepinephrine, a neurotransmitter, in the brain. This helps to regulate attention, impulse control, and hyperactivity symptoms associated with ADHD. It's worth noting that Atomoxetine Hcl is usually prescribed as part of a comprehensive treatment plan that may include behavioral therapy, counseling, and other interventions. As with any medication, Atomoxetine Hcl may have potential side effects, such as upset stomach, drowsiness, decreased appetite, and mood swings. It is important to consult with a healthcare professional for proper diagnosis, guidance, and monitoring while taking this medication.
Atomoxetine HCl, also known by the brand name Strattera, is a non-stimulant medication commonly prescribed to individuals with attention-deficit hyperactivity disorder (ADHD). Proper storage of this medication is crucial to maintain its effectiveness and ensure safety. Atomoxetine HCl should be stored at room temperature, ideally between 68°F and 77°F (20°C and 25°C). It is recommended to store the medication in a dry place, away from excessive heat, light, and moisture. Avoid storing it in the bathroom or near the kitchen sink as these areas can be humid. Ensure that the medication is kept out of reach of children and pets. It should be stored in its original container with the label intact to avoid confusion with other medications. If you have any expired or unused Atomoxetine HCl, it is important to dispose of it properly. Do not flush it down the toilet or pour it down the drain unless specifically instructed to do so. Instead, consult with a pharmacist or follow the appropriate disposal instructions provided by your healthcare provider or local regulations. Remember to always check the expiration date on the medication before use. If the medication is expired or shows signs of damage (such as discoloration or crumbling tablets), it is best to discard it and consult your healthcare provider for a replacement. It is essential to follow these guidelines to ensure the integrity, safety, and effectiveness of Atomoxetine HCl.
Similar Drugs
Our philosophy is simple — hire a team of diverse, passionate people and foster a culture that empowers you to do your best